I've been working on lots of gifts for Christmas... I can't show you most of them just in case the recipients follow my blog (ha ha, I'm just deluding myself). I really can't show you because I haven't taken pictures of most of them. :)
Here we go!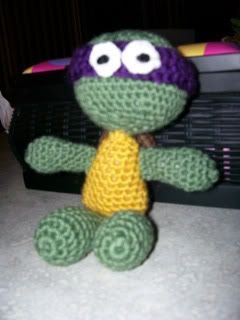 I made Donatello for a special person who had a giant THING for TMNT when he was just a little guy.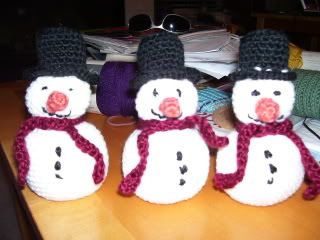 The snowmen are for my three fellow Kinder teachers at school... I love that I used the same pattern and procedures for each one, but they have individual looks and personalities. Fun!!