I started making Christmas gifts today. Most bloggers out there started long ago... but I have this inner block that won't let me start until after Thanksgiving. Luckily, I've planned small projects that are do-able.
I started with a couple of coffee cozies. The first picture shows my first attempt, where I wasn't paying attention to how I laid out the fabric and ended up sewing the interfacing on the outside instead of the inside. Oops... but that was just a test one, anyway.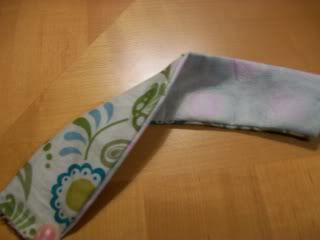 Below, the cozy on the left is the one I made for my sister. We went to NYC in October and fell in love with this bakery near our hotel with the most. awesome. cupcakes. EVER! Hence, a cozy with yummy cupcakes on it.
The cozy on the right is for one of my teaching partners. She's a coffee freak and regularly sports a Starbucks cup or to-go mug.