I did something so cool today that even I can hardly believe it...
I FINISHED MY POODLE SKIRT!!
I started with this: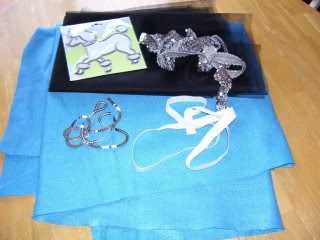 I did a little measuring and cutting...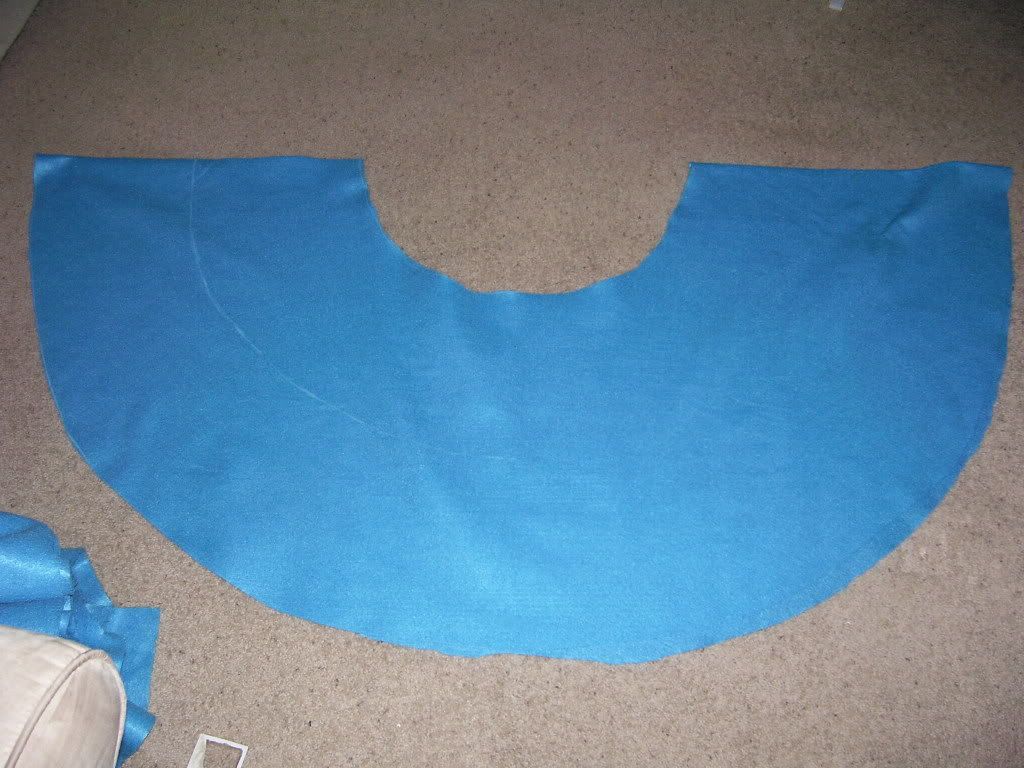 some more measuring, some more cutting, some sewing, used elastic for the waist band, sewed on a poodle and hot glued the sequined leash, and VIOLA!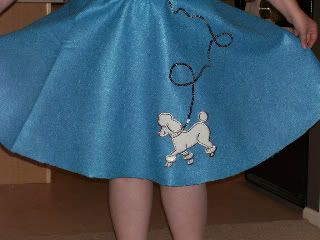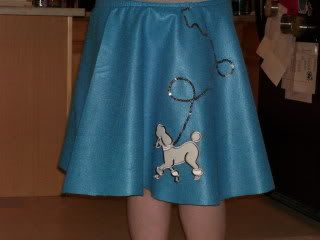 I was so impressed with what I finished with. I know it is so simple, but sewing is not my forte by any means. I am a crocheter, and sewing is hard for me! I still can't believe it.
I originally wanted a crinoline, but I think it's fine without it. I'm also on the hunt for saddle shoes. I got some cute socks with poodles on them from a local Halloween store. Now all I need to do is turn Hub into a Greaser. :)