We had a busy weekend! Saturday we went to a birthday party for one of Hub's co-workers, and Sunday he went golfing and I went to J's house to carve pumpkins. It was Baby R's first pumpkin experience, and what an experience it was! I just love this little girl!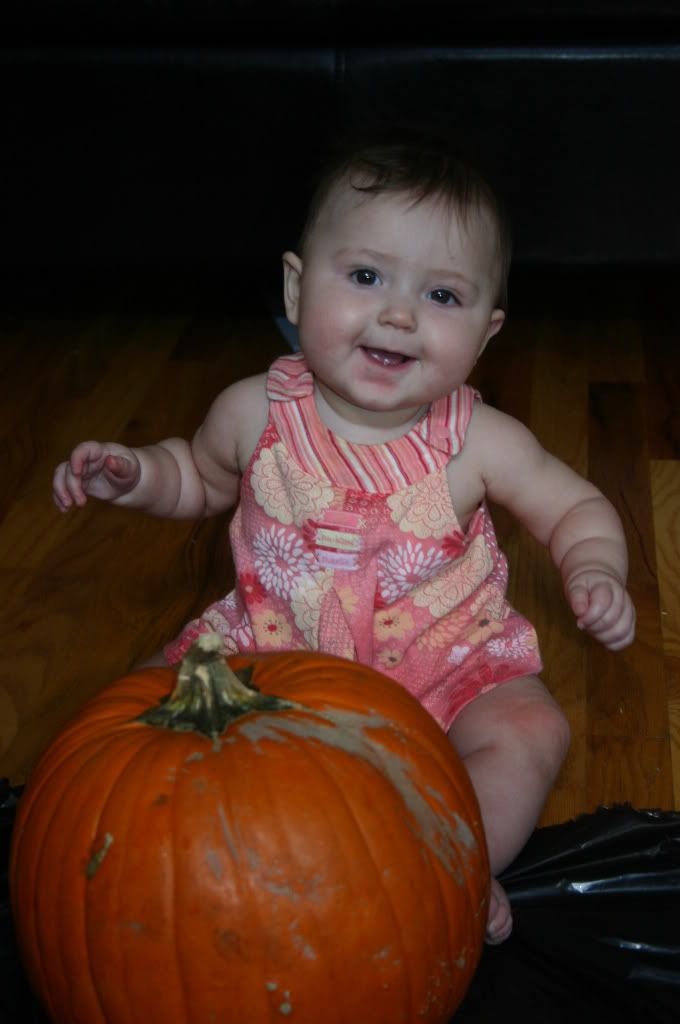 R with her very first pumpkin! She touched the pumpkin guts and tasted it... the look on her face was hilarious!

Me and R and her 'sister' Gracie.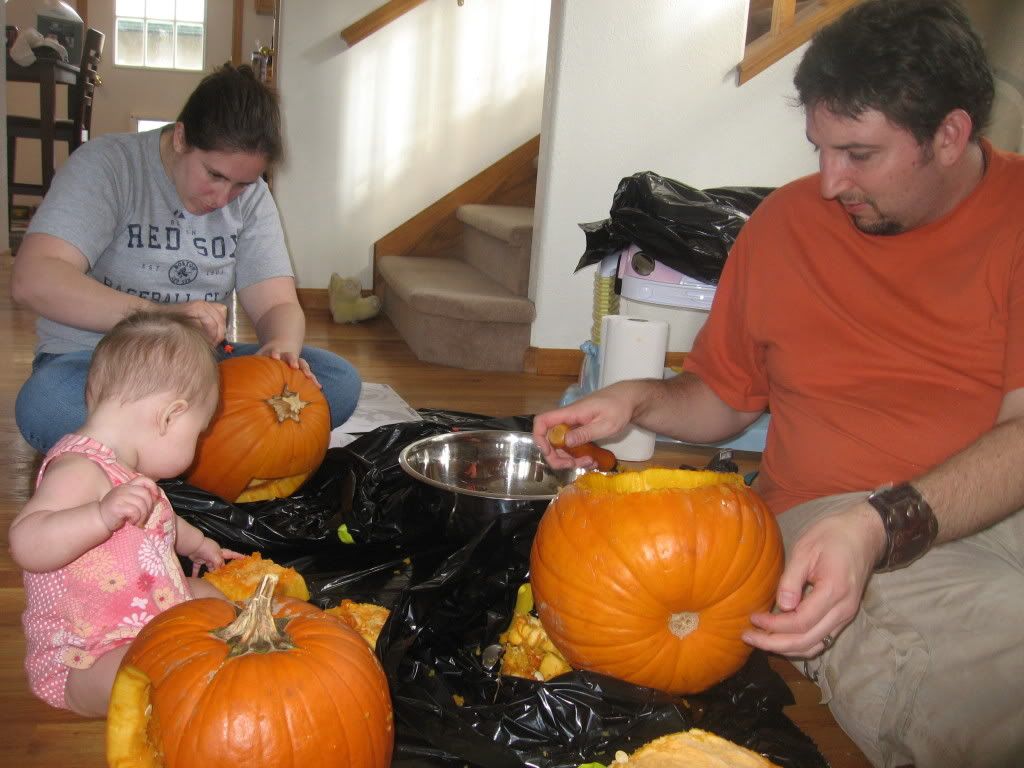 R, myself, and her daddy, B.
Mommy J's silly pumpkin.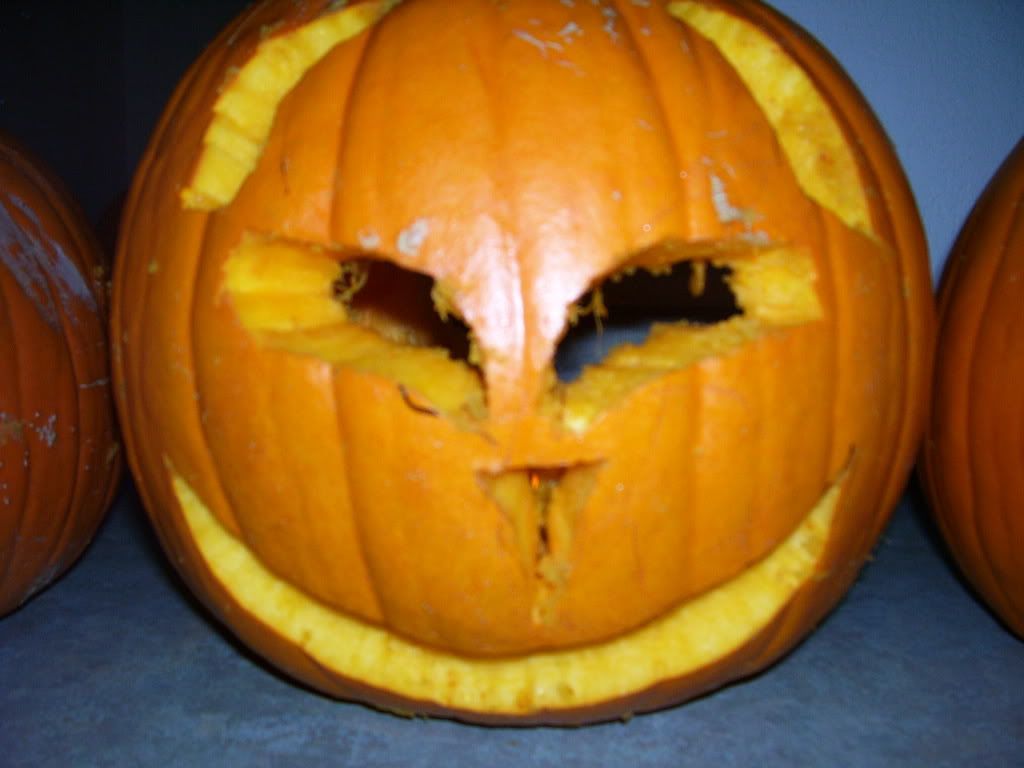 Daddy B's scary pumpkin (but I think it looks just like the Chesire Cat from Alice in Wonderland!)
My pirate pumpkin (need to practice my mad carving skillz).
-------------------------------------------------
I also began working on my poodle skirt for Halloween. I discovered that I didn't have enough fabric, so I need to go back to the craft store for more felt, but I thought I'd give you a 'before' picture anyway.