Well, August kicked my butt and I can't say I'm sorry to see September come along. A ginormous class size has taken some getting used to, but we're getting into the Kindergarten groove and I'm hoping things will settle down into routine pretty quickly.
In the meantime, lots has been going on at home, too! We hosted my brother in law and a friend of his for a few days a couple weeks ago, and will host my sister and her boyfriend this coming weekend.
I finally got my sewing machine back (YAY!!) but have had no time to finish the several projects on my list (BOO!!). Actually, I have time now, but I decided to update the long-neglected blog and read. Priorities, people. :)
What am I reading, you ask? Excellent question! I just got
this book
...
...which I had been lusting after for a while, and I'm getting excited about pulling the sewing machine off of the kitchen chair where it's hiding and going through the projects, lesson by lesson.
Stitch by Stitch
is really a beautiful book. The photos are gorgeous and I love the spiral binding.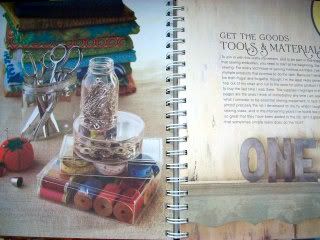 You can read bloggy reviews of this book
here
,
here
, and
here
.
Oh! I almost forgot my most recent piece of news! I signed up for a quilter's workshop/retreat in November in the next town over. It'll be my first one and I'm super excited!