I wanted to keep a small supply of thank you and birthday cards on hand so that I don't have to scramble to make them every time I need one.
This one is my favorite thank you card.
This is my favorite birthday card.
I like the concept of this one but the stamping is a little wonky.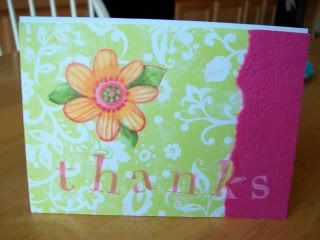 I have a scrapbooking magazine and I modeled this card after one I saw in there.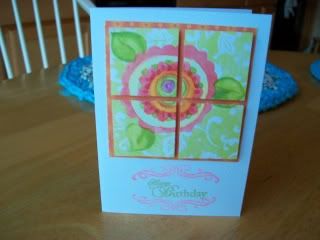 I used my new edge cutter on this one.
Yay for a stash of cards and crossing off another project from my list!