I finally finished my
Starling Handbag
! I really love how it turned out.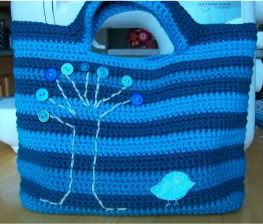 I took my
friends' advice
to heart and went with different buttons on the tops of the tree branches.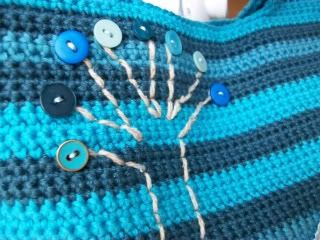 I unpicked the stupid embroidered bird and went with a sweet little fabric one.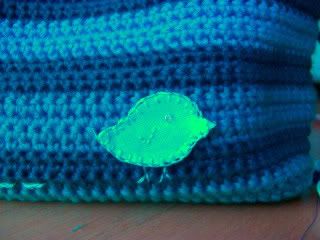 After a snag, I sewed the lining for the bag and then sewed it into the bag.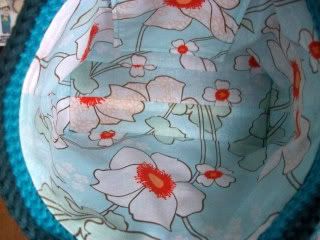 Sewing the lining into the bag went really smoothly. Sewing the lining itself was problematic... see the seam at the very bottom of the bag? Instead of using one long piece for the lining, I had to cobble pieces together after I realized the measuring tape I used to measure the bag was off, and therefore the pieces I'd already cut were too small for the bag. The measuring part didn't start at the very end of the tape. Weird.
I'm so glad I realized this *before* I sewed the whole lining... I would have been mad. Really. Mad. :)
Of course, there's a pocket, a snap, and my tag. The pocket happens to be a perfect size for my cell... I was pretty stoked when I slid the phone it and the stars aligned and karma was on my side... I guess I could have measured and gotten the same result, but I really wanted to use up a scrap of the fabric, so I just went for it.
I have that weird feeling that you get after finishing a long and involved project... that sort of
now what?
feeling? Luckily, there's plenty on the project list to keep me occupied!