I've brought my
hexagon mania
over from sewing and into crochet. I found a quick little pattern for hexies and am cranking them out as quickly as possible.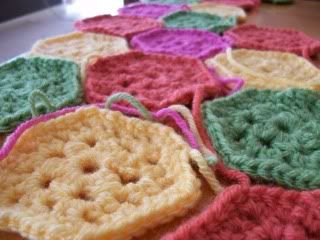 I decided to use them to make a blanket for my daughter-to-be... (Wow... I'm getting goosebumps typing that!)
What I need now is an invisible way to join them... since each hexagon is a different color, whipstitching them together will show too much. Any ideas?