When I went back to look and see what I've made in 2011, it turns out I did quite a bit... mostly baby projects, which comes as no surprise! (These are most definitely not in chronological order, by the way.)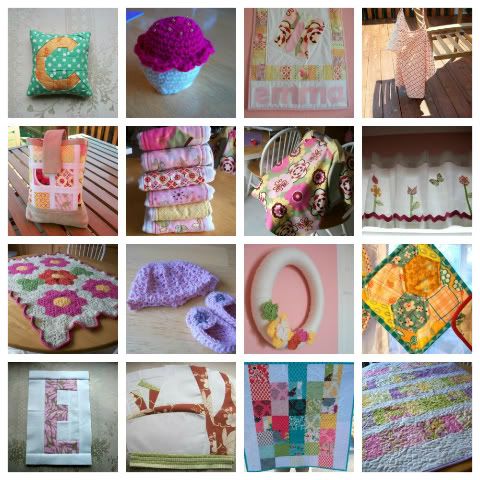 And here are my most recent projects...
Don't even ask me about what I didn't take pictures of. I didn't take a picture of the
gingerbread house
I made my MIL for Christmas. I didn't take a picture of the
sewing kit
I made for
Penny
for our quilt guild's Secret Santa. I also didn't take a picture of a mini I sent to
Laura
as part of a swap. C'est la vie!
But, in my opinion, my most spectacular creation of 2011 is this little sweetie... and I have plenty of pictures of her!
I hope your 2011 was as wonderful as mine, and I wish you peace and happiness in 2012!