I had four lovely ladies who volunteered their time regularly in my classroom every week during the school year. I wanted to give them a little something to say "thank you for helping me wrangle 22 five and six year olds fearlessly and with good humor". What to do?
I ended up getting them gift cards to a local ice cream shop and a scratch ticket. I was orginally going with a "sweets for a sweet volunteer" theme but decided that was lame... so I left off the cheesy title.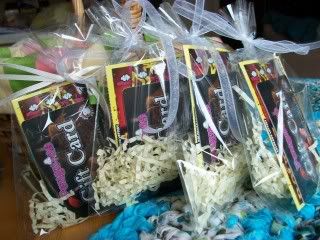 I also made four different thank you cards to go with the gifts:
(this is the front of the first one)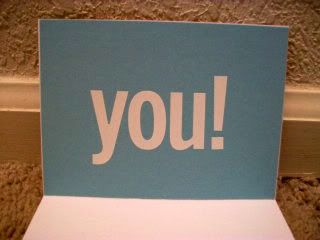 (and the inside)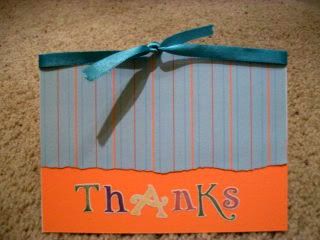 (2nd card)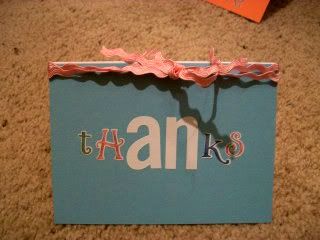 (3rd card)
(4th card)

It was a very small token of my gratitude, but it seemed to go over well!
Sorry for the really bad photos. I'm having bad camera mojo today.