I was strolling around Goodwill the other day and came across this awesome table with attached chair... I loved the bones of the piece but it was an outdated shade of oak and the seat was covered in the most awful fabric (along with copious amounts of cat hair).
I thought it was a little much at $35 (for normal Goodwill prices) but didn't want to risk waiting and having someone else snatch it up... so, it became mine! Unfortunately, I forgot to take a full "before" picture, but here's what the cushions looked like: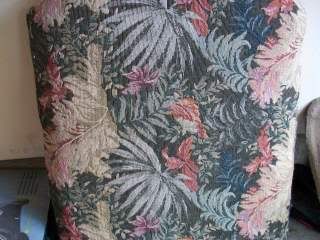 I brought it home, took off the cushions, and sanded the ugly oaky finish off. Then, I spray painted it black and let it dry overnight.
While it was drying, I recovered the cushions with fabric from Amy Butler's Lotus collection... fabric I've drooled over online, finally bought, and am loving for this project!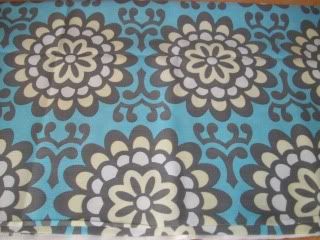 I kept the original foam for the cushions since it wasn't in bad shape, but I used a layer of Warm 'N Natural between the foam and the fabric.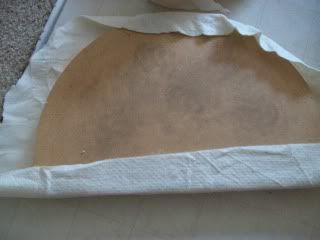 See the footprints all over the MDF? Those are mine... it was hard work ripping off the old fabric and staples! I had to brace myself. :)
I ended up using hot glue to recover the cushions... I have a staple gun but can't figure out how to get the staple all the way down! Hot glue was a pretty good substitute.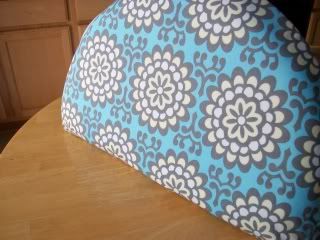 This piece is so unique and looks fabulous in our master bedroom. Hubby was skeptical at first but admits it turned out nicely.* :)
*See the vase with flowers? That's my next post. :)