I am so excited to show you my finished skirt! I bought a wrap skirt pattern from
Fresh Squeezed Fabrics
to participate in
Randi's skirt along
... which happened on May 26th. Oops.
*
Anyhow,
Big Bunny
is making another appearance to model for us... (I'm playing with photo effects and am trying out the "blurred edges" effect... yes? no?)
ETA 6/9/10: The photo with the blurry edges was a definite NO. It gave me a headache every time I looked at it, so I replaced it with the original photo. :)

Isn't it great? I absolutely LOVE how it turned out. Plus, I learned two new skills I had never tried before in my sewing: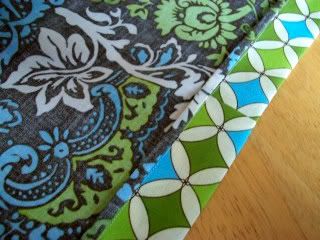 FRENCH SEAMS! I love how it makes it seem more professional-- no ratty edges! (I don't have a serger, or I'd just use that.)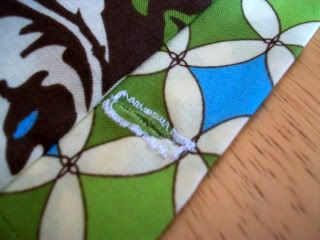 BUTTONHOLES! Admittedly, the buttonhole is not as pretty as it could be, but I think it's not half bad.
Overall, not too shabby for my second wearable sewing project. The first was a knit dress I tried in college... it was so awful! I have definitely come a long way in my sewing!
*Better late than never, right, Mia? :)