I finally finished (and lined!) my newest handbag. This is
futuregirl's Starling Handbag
in the medium size. I also added pockets inside as well as a snap. I think this one may get some good use! It's a good size for me and I really needed some sort of closure for security.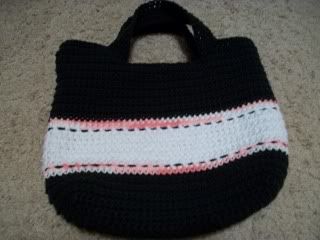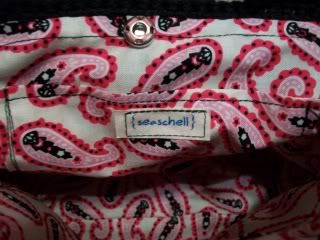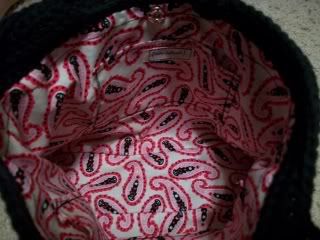 I used Lion Brand Cotton Ease in Charcoal for the main color. For the white band and pink variegated, I used Lily Sugar 'n Cream. I've used Lily for lots of things and it's a good yarn, but I REALLY LOVED the Cotton Ease! No splitting to deal with and it was fairly soft for a cotton yarn.

While I was in FL last week I went to a couple of yarn shops in town and found quite a variety of swanky cotton yarns. And of course, like other yarn/fiber addicts, I bought just a few skeins. I found the softest cotton yarn ever but am finding it splits pretty badly. I plan to use it anyway for a new handbag. More details on that later.