Yesterday's post with my project list was excellent motivation to get started! I made a chair cover with this cute owl flannel. I think I might use it as a special motivator or for a star student... not sure yet.
Here's a close-up of the fabric... I think it's so cute! Hubby asked me if I was "going to make one for the boys" but I think (at least I hope) that all of my five year old Kindergartners will love it.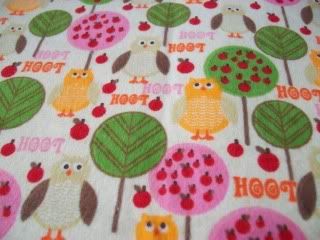 I also started my denim apron. I got the idea from several sites (
My Byrd House
has several, and
this one
is my favorite), but ultimately I decided to use a pattern from
Sew Simple
, a magazine I bought a while back. Can I post a picture of the picture in the magazine? Not sure if that's legal. Anyway, I cut the legs off an old pair of jeans and opened them up, then sewed them together like this:
Next I'll use this fabric to make the waistband and ties, and sew the pockets to the front. The old belt loops will make a holster for scissors.
Pretty good progress on my list!