Have you seen
this
? Eek. Anyway, back to our regularly scheduled programming...
Hubby and I went to Colorado Springs last weekend to celebrate his birthday. We played golf and went to Garden of the Gods... it was absolutely beautiful! This is a view of southwest Colorado Springs from the top of a nearby hill. The big building directly in the center of the photo is the resort we stayed at.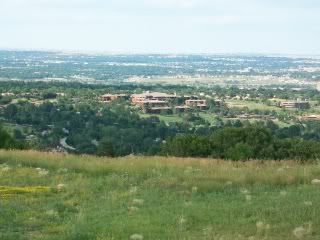 This is one of the gargantuan rocks in Garden of the Gods.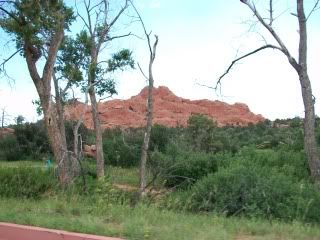 These are the huge storm clouds that chased us out of Garden of the Gods... complete with thunder and lightning that was THIS CLOSE. The number of fools who stayed to hike and move closer to get a better look at lightning strikes amazed me. Fools.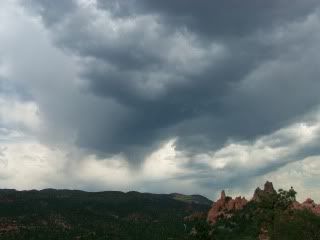 Despite the weather, we had a great time. I played a full golf course for the first time... I completely sucked, but it was fun. I got hubby a set of irons for his b-day (he picked them out) and he really seems to like them.
And now for crafty fun! I think I've said before that I go through crafty phases... I'll work hard on different projects for a period of time and then have a dry spell that could last anywhere from days to weeks to months. Luckily, I am currently in the "on" portion of my on again- off again life as a crafter. I've been sewing a lot lately and recently finished these: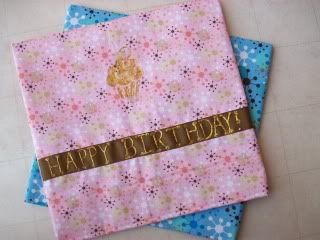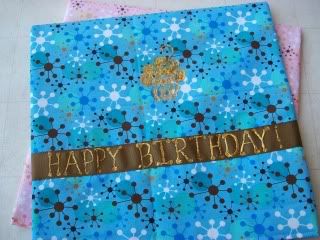 Give up yet? They are chair covers for birthday boys and girls! I plan to use them in my classroom. If you need a visual, go
here
. I like mine much better. :)
I'm also working on the bag you see below. It may look done but I am SO not happy with it. I used an interfacing that was too heavy on the lining and the bag itself feels too big and bulky. I may just put the whole thing aside and make a new one or I might rip out the lining and redo it.
My next project is to turn this dress into a skirt. I really like the idea of wearing a mid century style plaid skirt with a twinset in the classroom. :)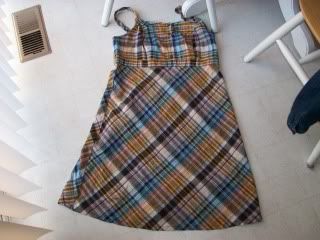 All photos are courtesy of my brand new Kodak EasyShare M320. Comes complete with 9.2 megapixels for your viewing pleasure. :)